SELLING TEXAS LAND, FARMS & RANCHES
Sell Your Texas Land or Ranch

Selling Texas Land • Ranches • Farms • Hunting Land • Live Water • Texas Hill Country
Recreational Land • Luxury Estates • Cattle Ranches • Development • Investment Properties
Selling Texas Farms, Ranches & Land
Howdy! Welcome to our Longhorn Realty Texas Land & Ranch Sellers page! This is where you can start the process of selling your Texas land, farm or ranch. Selling land can be a complex process, but not if you're using an experienced land professional who shoulders most of the work and manages all the details. Contact Longhorn Realty for first class seller representation and for one of the most effective Texas Land and Ranch marketing plans available.
Helpful Land Selling Links
Land & Ranch Marketing • Land & Ranch Valuations • Choosing a Land Broker • Getting Land Ready to Sell • View Sold Land
---
6 Reasons Why You Should Sell Your Land or Ranch With Longhorn Realty
1. Longhorn Realty Websites
LonghornRealty.com is our fast, powerful and heavily marketed land & ranch website that is exclusively used to market all of our listings. Our website gets an abundance of land & ranch related search traffic, it's informative, easy to use, flows well and is very mobile friendly. Many other agents and brokers use our site to search for land properties, so that should tell you something! Even comes with Property Tracker, a free dashboard for site users.
LonghornResidential.com is our second website and it displays 100% of our listings as well. LonghornResidential.com is designed to primarily draw in residential traffic, which greatly benefits any listings we have with homes. Residential buyers also buy land & ranches so it never hurts to get our listings in front of more eyes. So how many brokers can you list your property with that covers all the bases for web traffic by offering two websites with two totally different types of web traffic streams to view your listing? Call Longhorn Realty today! 512-289-2121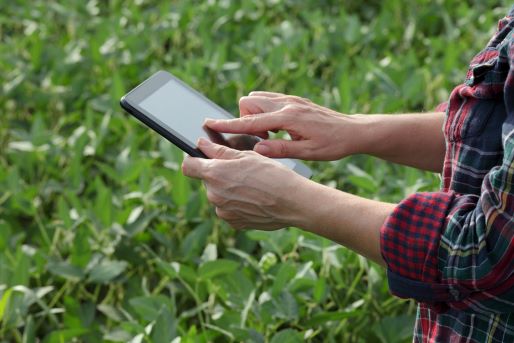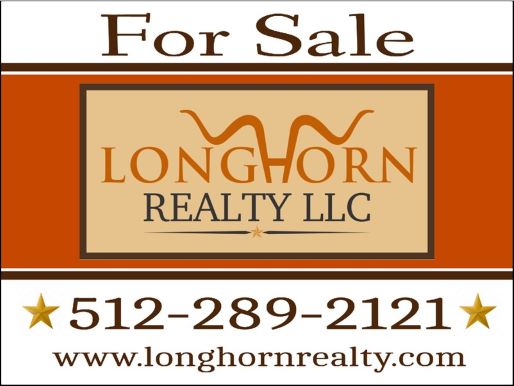 2. Targeted Land & Ranch Marketing
We market our land listings where land buyers look for properties using the latest digital marketing technology, including paid land sites, email campaigns, property pages, social media, MLS and more. Our marketing plan is second to none and gets properties sold quickly! There's much more to say about land & ranch marketing, so please visit our marketing page.
3. Internet Ranking
Our site ranks extremely well, with mostly page one Google search results for popular land and ranch real estate keywords. This results in more traffic to our site, where your listing will be seen by more potential buyers. We work tirelessly on our SEO so that our site always ranks well for land & ranch keyword searches.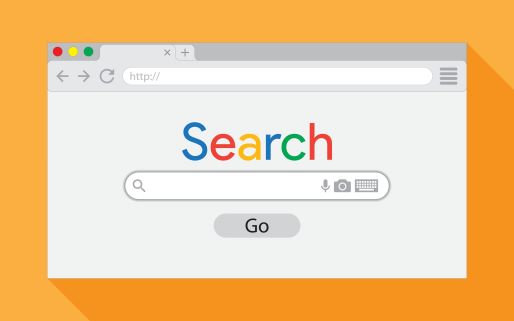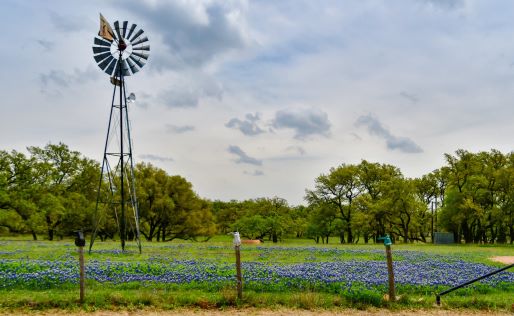 4. Land & Ranch Network
Longhorn Realty is well connected with our network of land agents, brokers, investors, developers, and buyers. Our decades-long relationships with some of these top performing land professionals allow us to sometimes make deals on properties even before they hit the market. We also get the word out on properties at networking events such as land sponsored functions and classes, as well as via email campaigns, social media blasts or simply picking up the phone.
5. Full Time Land Professionals
Our clients work only with the associate they signed up with. Our full-time Land Specialists will list your property and close your property. You never get passed off to anyone else during the selling process. Our clients have one name, one number and one contact that knows everything about their transaction.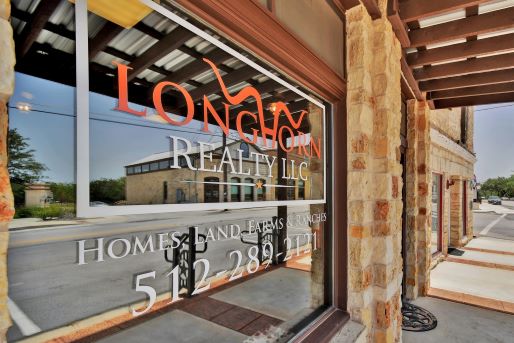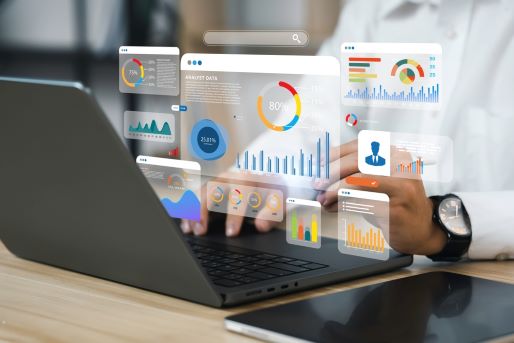 6. Proven Database
Longhorn Realty has a database of agents, brokers, buyers, and investors in the land & ranch business that we contact regularly regarding our listings. Some of these folks are waiting to discover the right property, so it's not unusual to quickly sell a property using only our database. Since 2010 we've been building our database and it's updated daily. It's a valuable tool in helping us sell our clients' land and ranch properties.
---
The Texas Land & Ranch Selling Process
Selling your Texas land or ranch with a qualified real estate broker such as Longhorn Realty will help streamline the process, ensure legal compliance, and maximize the value of your property. Here's the basic process to selling a Texas land or ranches:
Choose the Right Broker:
Look for a broker with expertise in selling rural properties, land, and ranches.
Consider local knowledge, a strong network, and a track record of successful land and ranch sales.
Verify that the broker is licensed by the Texas Real Estate Commission (TREC).
Property Evaluation:
Work with the broker to determine the market value of your land or ranch. They will conduct a thorough evaluation that considers factors like location, acreage, improvements, and comparable sales in the area.
Listing Agreement:
Sign a listing agreement with the broker. This agreement outlines the terms and conditions of the sale, including the broker's commission, listing price, and marketing plan.
Marketing Strategy:
Collaborate with the broker to create a marketing strategy. This may include professional photography, aerial drone footage, virtual tours, and advertising in local and national publications.
Utilize online listings and websites dedicated to rural and ranch properties.
Legal Considerations:
Ensure that your property complies with local zoning and land use regulations. The broker can assist in addressing any potential issues.
Prepare any necessary legal documents, such as property surveys, deeds, and title reports.
Showings and Tours:
Your broker will coordinate property showings and tours for potential buyers, showcasing the property's features and advantages.
Negotiations:
The broker will help negotiate offers from potential buyers, working on your behalf to secure the best possible deal.
Due Diligence:
Once an offer is accepted, the broker will assist with the due diligence process, which may involve inspections, appraisals, and environmental assessments.
Closing Process:
Work with your broker to navigate the closing process, which includes finalizing paperwork, transferring ownership, and distributing funds.
Commission Payment:
The broker's commission is typically paid at closing as a percentage of the sale price, as agreed upon in the listing agreement.
Post-Closing Matters:
After the sale, the broker can assist with any post-closing matters, such as addressing any outstanding issues or questions from the buyer.
Tax Implications:
Consult with a tax professional to understand the tax implications of your sale, including capital gains tax and property tax considerations.
Finalize the Sale:
Once all conditions are met, and the buyer is satisfied, the sale is finalized, and ownership is transferred to the new owner.
Selling Texas land or ranch doesn't have to be a stressful process, and having a knowledgeable professional on your side can be invaluable. Make sure to communicate openly with your chosen broker and work together to achieve a successful sale while protecting your interests and assets.
---
A Few of Our Marketing Partners

---
Meet Don Honeycutt, Broker/Owner
Don Honeycutt, is the founder, owner and Broker for Longhorn Realty LLC. Longhorn Realty is a Texas ranch real estate brokerage that specializes in land, farms, ranches, development land, luxury estates, income and live water properties throughout the hill country and all over Central Texas. The foundation of Don's brokerage is built on trust, integrity, and providing clients with the very best experience possible.
Land specific training, above and beyond simply getting and maintaining a real estate license, has been extremely important to Don in order to be the best of the best in the ranch real estate industry. This is one reason why he obtained his Accredited Land Consultant designation and is a former Director with the Texas Chapter of the Realtor Land Institute, a leading national land organization that provides land education for land professionals in real estate.
Don has owned many types of ranches and is an avid outdoorsman, this allows him to bring real, hands-on experience to all of his land & ranch clients. Since 2005 Don has executed hundreds of millions of dollars in land, farm and ranch transactions in Texas and our Land Team looks forward to helping you with selling yours!
Selling with an Accredited Land Consultant & Accredited Luxury Home Specialist
Longhorn Realty has an Accredited Land Consultant (ALC) and Accredited Luxury Home Specialist (ALHS) on staff. Sell your property with a highly trained land and luxury real estate professional.

Not all ranch brokerages have an Accredited Land Consultant (ALC), so when selling your Texas land its good to know Longhorn Realty has a full time ALC on staff. ALC's have gone the extra mile to obtain additional land and ranch training, above and beyond Texas licensing requirements.
Who do you want representing you when selling your land or ranch?
Go with the best of the best in the land business, Longhorn Realty!
Contact us about Selling Texas Land, Farms & Ranches