MLS Service Areas County Maps

Below are county maps of Austin MLS (ABoR) and Central Texas MLS (CTXMLS) service areas. We feature many of these counties as landing pages on our website. Our landing pages feature listings from the MLS that displays the most listings for that area. We don't feature both MLS's on a single landing page due to the overlapping areas and the number of duplicate listings a site user may encounter. However, we do offer a link to the non-featured MLS so all possible listings from ABoR & CTXMLS can be viewed. With our property search tool you can create your own custom search for all listings, in all areas, on both MLS's. See our featured cities and counties in the tables below.
BUY and SELL with Longhorn Realty LLC!
Austin MLS (ABoR) Service Area County Map

Central Texas MLS (CTXMLS) Service Area County Map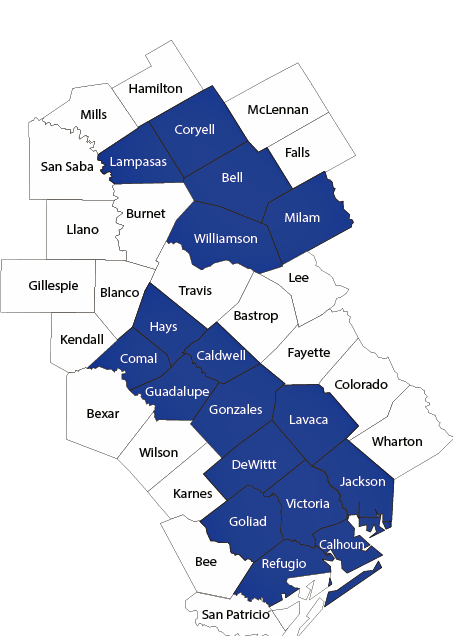 Our Texas Cities with Land & Ranches for Sale
Our Texas Counties with Land & Ranches for Sale
Contact us about Texas Land, Farms and Ranches for Sale