Why Texas Well Water Testing is Important
Posted by Don Honeycutt on Thursday, November 1, 2018 at 4:45 PM
By Don Honeycutt / November 1, 2018
Comment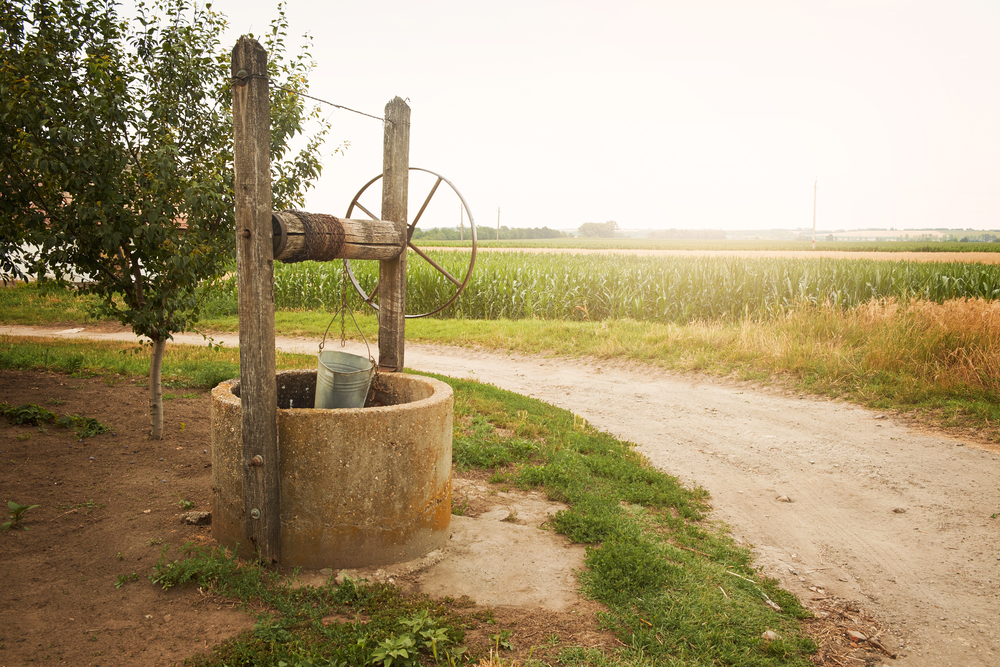 Well Water Testings Tips in Texas

Do you know the quality of the water that you are drinking from your private well? Unlike a public water supply that is filtered, tested, treated and managed daily, the only person managing a private well is the well owner. Obviously, it's important to know what you are drinking, so testing your well water is the only way to find out the suitability of your water quality for its intended use, whether it's for human consumption, livestock or irrigation. Water quality can also change over time. So if you're drinking water that comes from a well here's a few things to consider.
Do Your Know Whats in Your Well Water?
The only way to tell if your drinking water is safe is to have it tested by a certified laboratory. Harmful bacteria, parasites, and viruses are invisible to the naked eye, so water that looks and tastes good may not necessarily be safe to drink. These microbes can exist in surface and groundwater supplies, and can cause sickness to humans and animals if not properly treated.
Certain chemical contaminants that are sometimes found in a water source can cause long term health problems that can take years to develop. Regular water testing will help identify unsafe water and ensure that a treatment system is actually treating the water to a satisfactory level.
Land Sellers Guide • Choosing the Right Land Broker • Tips to Get your Land Ready to Sell
What Should Your Well Water be Tested For?
Testing your well water quality on a regular basis is an important part of maintaining a safe and reliable water source. Water quality testing will help ensure that a water source is safe from potential contamination. Test results will help a well owner select an appropriate water treatment, if any.
Basic testing typically looks for things in the water that can damage a homes infrastructure such as a homes plumbing system. This type of testing can be required by a lender and it looks for issues that can be damaging to the home itself. Basic tests may check for coliform bacteria, nitrates, pH, sodium, chloride, fluoride, sulphate, iron, manganese, total dissolved solids, and hardness.
Higher-level testing tests for things that are harmful to humans, such as arsenic levels or volatile organic compounds, which are organic chemicals that can make you sick if you ingest them. So a higher-level test may be appropriate if a particular contaminant is suspected in the water. For example, groundwater sources can be tested for arsenic, lead, selenium, and uranium. Both surface and groundwater sources may also be tested for pesticide contamination.
People tend to assume that any basic water test is a comprehensive test that looks for all issues, but that's not usually the case. It's your best bet to request higher level water testing when it involves your drinking or livestock water.
How Often to Test, the Cost, Treatment
It doesn't hurt to have private well water tested once per year. Shallow wells and water from surface sources should be tested more frequently. It's important to test your drinking water at the tap and at the source. Testing both will help you determine if your treatment system is performing correctly, and if the quality of your source water has changed.
If you hire a professional you can expect to pay around $275. If you collect the water samples yourself and send them to a lab it may be around $180. For additional testing for contaminates such as lead or perfluorocarbons your costs could be higher.
Companies specializing in the treatment of water can correct any issues you may have. Even lead in water can usually be corrected as the source can usually come from old lead pipes and those pipes can be replaced.
What About an Inspection of the Well Itself?
It's important to inspection the well, pumps and equipment, especially when purchasing a property with an existing well. A well inspection can tell you if a well is in good working order, how much the pump can deliver and at what pressure. A basic well inspection normally does not tell you how deep the well is, the water level or how much the well can produce. A well inspection should provide you with recommendations or improvements, if any, needed for your well system.
Here's a related blog post: Who Owns Texas Groundwater and How Can it be Used
View Texas Land, Farms and Ranches for Sale
Contact us about Texas Ranches & Land for Sale