Tips for Buying Texas Hunting Land & Ranches
Posted by Don Honeycutt on Saturday, November 26, 2022 at 10:24 AM
By Don Honeycutt / November 26, 2022
Comment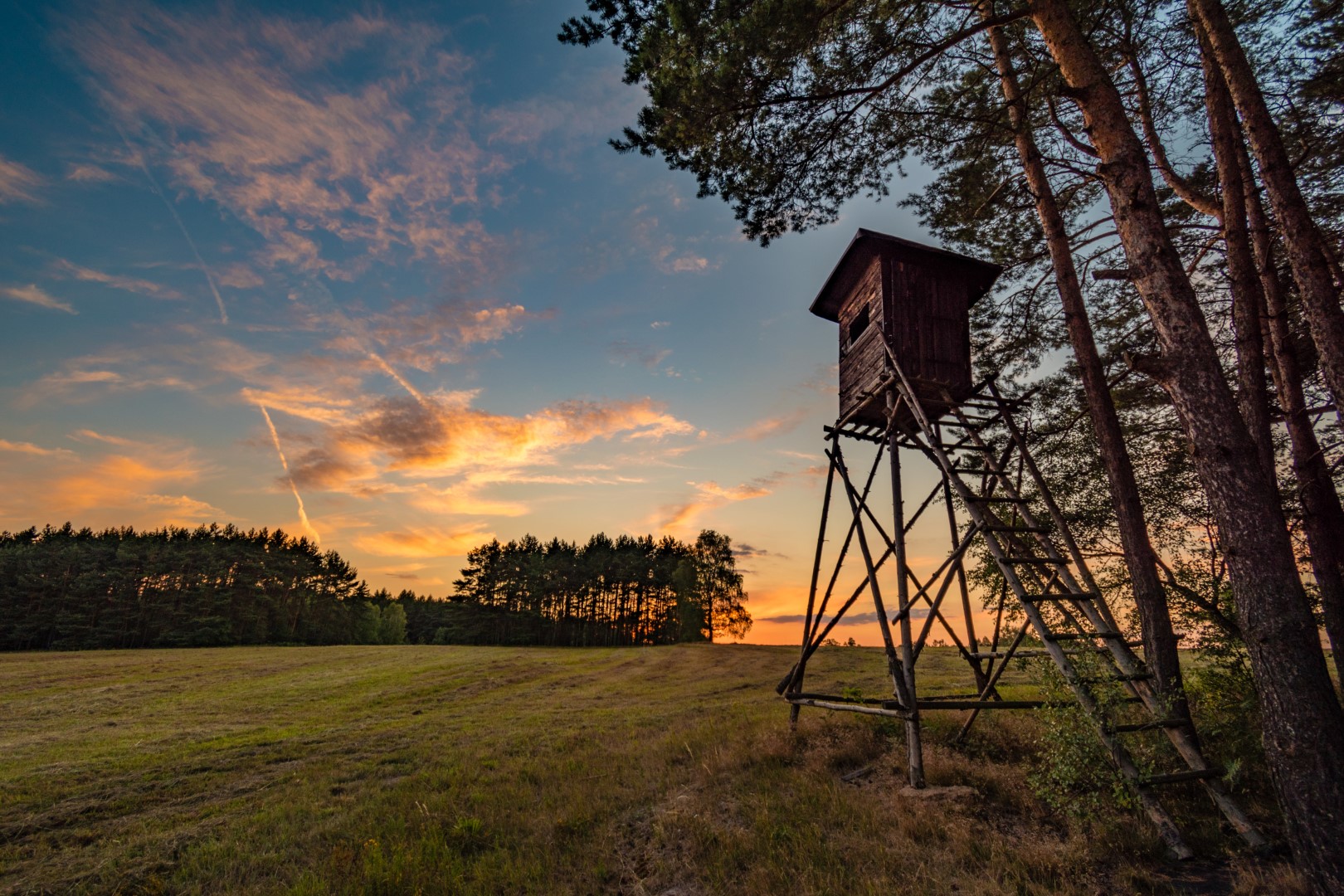 Texas Hunting Land Buying Tips

If you are looking for help with purchasing Texas hunting land or a ranch, you've come to the right place. There are many things to consider before buying a hunting property, even if you're a seasoned hunter. Texas offers some of the most unique terrain in the country and is already known for its exceptional hunting, but as a land buyer you'll need a professional in your corner to avoid some of the potential pitfalls that can occur in any real estate transaction. We recommend having a full time land professional represent you with your rural land purchase. I would highly recommend a land professional who's also a hunter and has a good understanding of what makes a good hunting property.
BUY and SELL with Longhorn Realty LLC!
Texas is an outdoorsman's paradise that offers a wide array of wildlife and topography to challenge any hunter. The legendary Texas Hill Country is a favorite hunting location, with its rugged terrain and many lakes and rivers. Rifle and archery hunters can enjoy spectacular whitetail hunts, turkey, exotics, predators, ducks and much more. Contact Longhorn Realty when you are ready to pull the trigger on your own Texas hunting land or ranch.
Establishing a Budget for your Land Purchase
Establishing a budget sounds like the easy part but if you're not paying cash for a property, I'd recommend talking to a lender and getting pre-approved for a purchase as your first step. Most ag lenders will be looking for 20% down. We can help with providing a list of active listings that meet your search criteria in your desired areas. With the active listings and a review of the sold comps, a budget can easily be established and help set expectations on a purchase price. An ag exemption, grazing, farming or hunting leases can help reduce the carrying cost of owning a property. Contact Longhorn Realty for a lender that specializes in land. Also, did I say to make sure you get pre-approved by a lender before looking at land? I thought so.
Buy your Land with Longhorn Realty - Texas Land Experts
All of our associates at Longhorn Realty are Land Specialists and we all hunt, fish and enjoy everything the Texas outdoors has to offer. If you are going to buy land in Texas, it's a must that you work with a Texas Land Specialist and it's a bonus if they also hunt. A Land Specialist is going to watch your back during your land transaction by checking for deed restrictions, easements, exemptions, leases, surveys, floodplains, etc. Also having another hunter with an extra set of eyes on the property you are buying is very beneficial.
Determine your Land Location
The closer you are to your Texas hunting land the more often you will go, however if you are in the suburbs you might need to drive a bit further to find the big bucks you've always dreamed of. Just like anything, there needs to be a balance. Back when I was a hunting junky there was no place too far to go for a potential trophy. So I say factor the number of times you figure you'll go to the property a year, include the time keeping the feeders full and see how much time you have in your life to dedicate to driving back and forth. If you include your significant other occasionally on these hunting trips, you'll catch less hell for being gone all the time. I'd say two hours from your home is reasonable, especially if you usually have buddies that ride with you.
Type of Hunting Land
Are you wanting to hunt the local wildlife? Do you want to bring in exotics? Do you want to build a cabin or home? These are all things you need to know to determine the proper due diligence when purchasing a property. If you are content with only hunting the local wildlife then all you may want to do is supplement the existing food sources and maybe provide additional water. To bring in exotics or breeder bucks, you may need to provide substantial improvements, high fences, etc. Of course, any property you want to live on needs the infrastructure available such as electricity or any other services you may be looking for. You won't likely find Google fiber out in the sticks so check in to the local wireless router providers or internet via satelite.
Know what Wildlife is on the Property
The obvious thing to do is ask the seller what wildlife they have seen on the property and ask for photos and then go check things out yourself. Most areas it's a given what a property has to offer but always go look for coco pebbles, tracks and rubs. You don't want to buy a property to deer hunt and find out later no one has hardly seen any deer. Talk to the neighbors and while you're at it get the local community gossip.
Check with Texas Parks & Wildlife for the hunting seasons in your area. Click HERE to view Statewide Hunting Seasons.
Benefits of having an Ag or Wildlife Exemption
Texas hunting land and an ag or wildlife exemption can usually go hand in hand. If you're not at your property on a regular basis, I'd suggest doing an ag exemption with a grazing lease with your neighbor and let them worry about all the work with managing the animals and fences. A wildlife exemption is a good option too. If you have a small place, up to 20 acres, a honeybee ag exemption can also do the trick. All of these exemptions offer the same thing, lowering the amount of your property taxes which lowers the carrying cost of owning your land. Be sure to follow the links above to read more about all of these exemptions.
Does the Property have Feral Hogs
Unfortunately most properties in Texas will have some feral hog action. The good thing is you can hone your marksmanship skills year round since there's no season on feral hogs. Hogs destroy crops and habitat for many other wildlife species, so take a hog out when you can (you know what I mean). Be sure to responsibly take care of the hogs you shoot by donating the meat or contacting Hunters for the Hungry.
Contact us about Buying Texas Hunting Ranches & Land