Tips on Preparing Texas Real Estate Comparables
Posted by Don Honeycutt on Monday, October 29, 2018 at 5:02 PM
By Don Honeycutt / October 29, 2018
Comment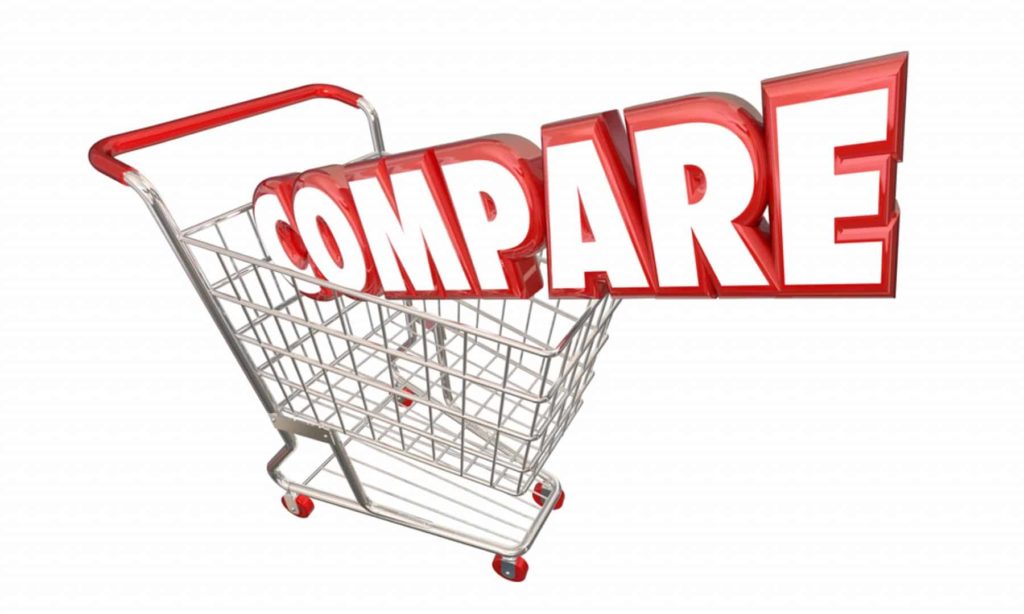 How to Create Comps Like a Pro

A comparable, or "comp", is a property that's used to help evaluate another property, also known as the subject property. Sold comps are used to help establish market value for a subject property. Active properties can be used to help evaluate the current market and local competition. All comparables, or comps, should compare as closely as possible to the subject property. Like many things in real estate, comps can be a matter of opinion. Obtaining the right comps can make all the difference in establishing market value of a property. So use recent sales on properties that compare well in size, location, acres and so on. Below you will find a few recommendations to follow when searching for real estate comparables. It's best to always use an experience, licensed Texas REALTOR® when establishing market values of real estate.
Location
Gather recently sold properties, located as closely as possible to your subject property. Move your search outwards until you find as many good quality, recently sold properties as possible. Of course the tighter your search area is around your subject property the better. You may find 10 or more properties or you may have one or two to work with. For Austin area homes, staying within the same neighborhood/development is ideal. For Central Texas land and ranches you may need to search within a few miles of the subject property.
Property Sizes
When pulling comps on homes or land its always hopeful you'll find recent ly sold comps that match well to the subject property. But since it's not always that easy, I like to try to stay within 10% above or 10% below the property size. For example, if I was looking for comps for a 2000 sq.ft. home, I may consider homes from 1800 sq.ft. to 2200 sq.ft. The same works for acreage properties where comps for a 100 acre property may range from 90 acres to 110 acres. With acreage, you may have to evaluate sold properties that are more than 10% larger or smaller than the subject property. Generally there's usually less comps to work with when dealing with ranches.
Rooms
You can see the problem with a 4 bed, 2.5 bath, 3-car garage subject property when your recent sold property has 3 beds, 2 baths and a 2-car garage. If your subject property has 4 beds, 2.5 baths, it's best your comparable property does as well. Number of bedrooms, bathrooms, dining areas, living areas, game rooms, garage space and office space matter as well. Always make sure the room types and number of rooms match as close as possible. Some folks use only the square footage of homes with no regard to the rooms but when compiling the most comparable properties you should pay attention to the rooms.
Recent Comps
It's ideal to work with sold comps that are no more than three to four months old, however in some areas or markets it may be necessary to go back six to eight months or more. It's also good to go back a year just to see what the market has done and how its trending. Active properties are useful for establishing current market conditions and evaluating the local competition.
Amenities, Improvements & Features
It's not usually possible to have comparable properties that match exactly to the subject property. So remember to make adjustments for amenities, improvements or features that either the comparable property or the subject property may or may not have. Give the proper amount of consideration to either the comparable or the subject property if only one property has a view, water frontage, pool, busy roads, additional structures, community club house, good or bad curb appeal, schools or anything else that affects a property's value.
Price Per Square Foot / Acre Evaluation
Once all the comps are gathered, most people usually evaluate the results at a price per square foot. Take the sold price and divide it by the square footage of the home. Although evaluating real estate by the price per square foot is a common way to determine a residential property's value, it has to be used with care and the necessary adjustments made to reflect the value of a given property.
For vacant land, you use the sold price and divide it by the number of acres. With a home on acreage you may need to use a combination of price per acre for the land and square foot prices for the home. It really hinges on the data that you're able to put your hands on.
As you can see, pulling comps and establishing a market value of a property can be tedious and complex. There are additional factors used in establishing value that have not been discussed in this post but in the hands of an experienced REALTOR® the results of comparables should reflect current market values. The process used by appraisers are a similar style to what I've described above. A Texas REALTOR® has access to the mostly reliable source of comparable information through their MLS memberships. Experience creating comps makes all the difference in arriving at a true market value.
Contact us about Texas Land & Ranches for Sale