The Hazards of an Overpriced Property
Posted by Don Honeycutt on Sunday, July 15, 2018 at 8:03 AM
By Don Honeycutt / July 15, 2018
Comment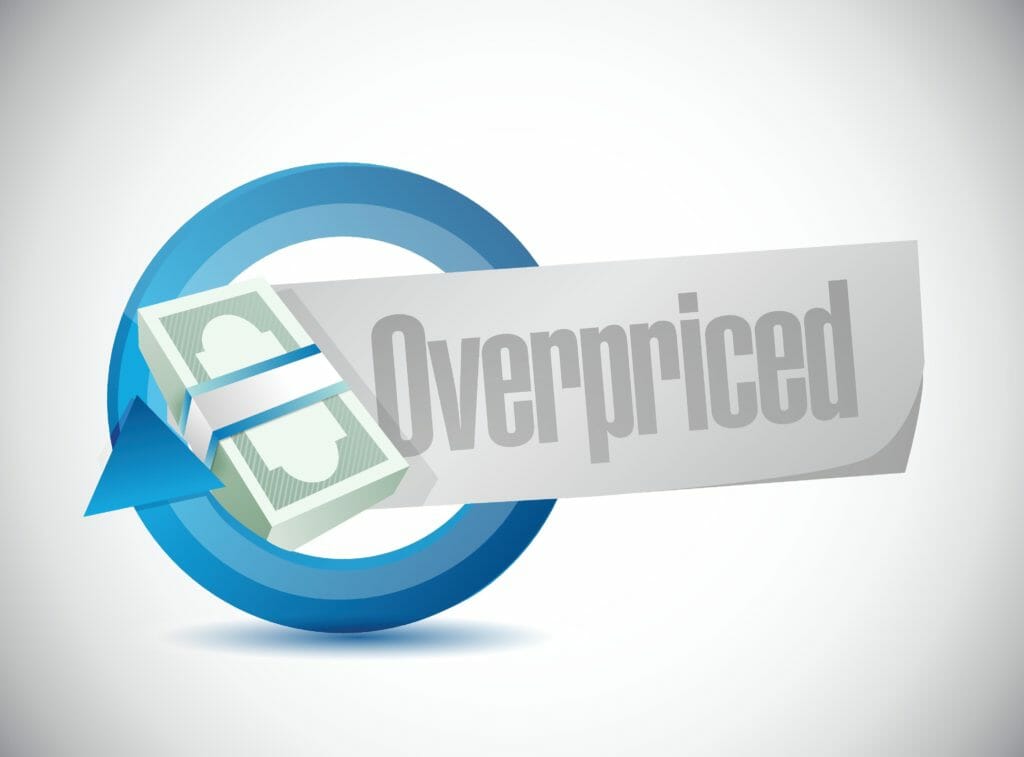 Why Overpriced Properties are Slow to Sell

Well, well, well, here we are, many months after your property was listed and you've had no offers and very few showings. What could be the problem? Your property is in fantastic shape and better than anything else around. "My property is much better than the property that sold down the street", "I hear with all the growth that's planned for this area, the property values are really going to increase." Or, "I heard from a friend, that their cousin's aunt's place sold for $______ ." Folks, I hear this ALL the time!! You have to price your land or home competitively in order for it to sell!
The absolute best time to sell your home, land or ranch is the first 30 to 45 days while its a new listing and draws the most market attention. Do not squander this very valuable time by overpricing your property. Your agent or broker should advise you of the best list price for your property by providing you with quality comparables (comps) from your area. Obtaining comps is not always a cut and dry process, as there isn't always a supply of sold properties that compare well to the property you're trying to sell. It takes experience and creativity to work with the few comps a Realtor can get their hands on. It's also important to review the list prices of competing properties too. Stating you heard a property sold for a really great price is not a comp that anyone can use.
No matter how you arrive at a list price, an experienced, Texas licensed real estate professional is the most qualified person to work through the sales data in order to formulate the best list price for your property.
Market Conditions
Market conditions is also consideration when determining a list price. One of the most difficult times for an agent or broker with seller clients, is when a hot real estate market has cooled down. When markets slow down or there's an abundance of inventory, a price reduction is usually in order and that's not always welcome news to a seller. Without a price reduction in a cooling market, a property will become overpriced, and in time, a stale listing.
Supply and Demand
You usually can't price your property higher for anticipated future growth of an area. The current sold comps will keep the current market in check. If inventory thins out, that can become your opportunity to demand a higher list price. But as long as inventory is plentiful, pricing your property for future growth will most likely result in failure.
Market conditions do change and list prices normally change along with it. You can't fight the market ups and downs by letting your property just sit there and not reacting. Pulling new comps and keeping up with market conditions is your best bet in this scenario. No one should know your local market better than your full time agent or broker.
The Dreaded Appraisal
When a buyer uses a lender to buy a property, their lender will have the property appraised. Guess what happens when a property doesn't appraise for the sales price? One of three things can happen. One, you renegotiate the sales price. Two, the buyer loves your property so much they put more money down. Or three, the contract terminates. Of course number two sounds the best to a seller but actually number three, the deal terminates, is what happens most often, especially if there's a significant spread between the sales price and the appraised value. So even if you found that one in a million buyer who will purchase your overpriced property, the overpriced property has to appraise high enough to satisfy lender requirements.
Days on Market Matter
Lastly, your listing's active days on market play a role in the number of showings you get and what kind of offers you receive. If your property has been on the market 200 days plus, consider it a stale listing. Stale listings can be perceived as properties with issues and buyers may not want to see them. Stale listings get the attention of buyers looking for deals who submit low ball offers hoping you'll bite out of desperation. For residential listings, days on market hits harder than it does for land. So managing your days on market means pricing your property competitively from the start.
Who's to Blame?
Are you, the seller, listening to all of the recommendations from your agent or broker? You're not and your property is not selling? And it's all your agent's fault? How can that be if you aren't following their recommendations? This is actually a common scenario that is very stressful for all involved. When your property is overpriced, buyers know it and your agent or broker should also know it. Thanks to the internet, most buyers are pretty informed on their own. Even if buyers aren't doing their own homework for their property searches, you can bet their agent or broker is doing it for them. The bottom line is, there's not likely to be any uninformed buyers, so it's not worth trying to knock it out of the park on an overpriced property.
You are Banned from Zestimate
I beg you to stay off Zillow!! Zestimates are an automatic function designed to intrigue and draw users to Zillow's website. Zestimates are not prepared by a licensed real estate professional who knows the area, the property or the market. A local Realtor will have access to, and will examine in detail, the sold comparables and competing listings in your area. No two comps are the same. Zestimate's property valuations can change daily so what does that mean? I find most sellers love Zestimate when it values their property much higher than the comps and not so much when it doesn't.
Related Blog posts:
View Texas Land, Farms and Ranches for Sale
Contact us about Texas Ranches & Land for Sale