Circleville, Williamson County | 78 Acres | Listed $1,348,200
Posted by Don Honeycutt on Saturday, January 30, 2021 at 7:29 AM
By Don Honeycutt / January 30, 2021
Comment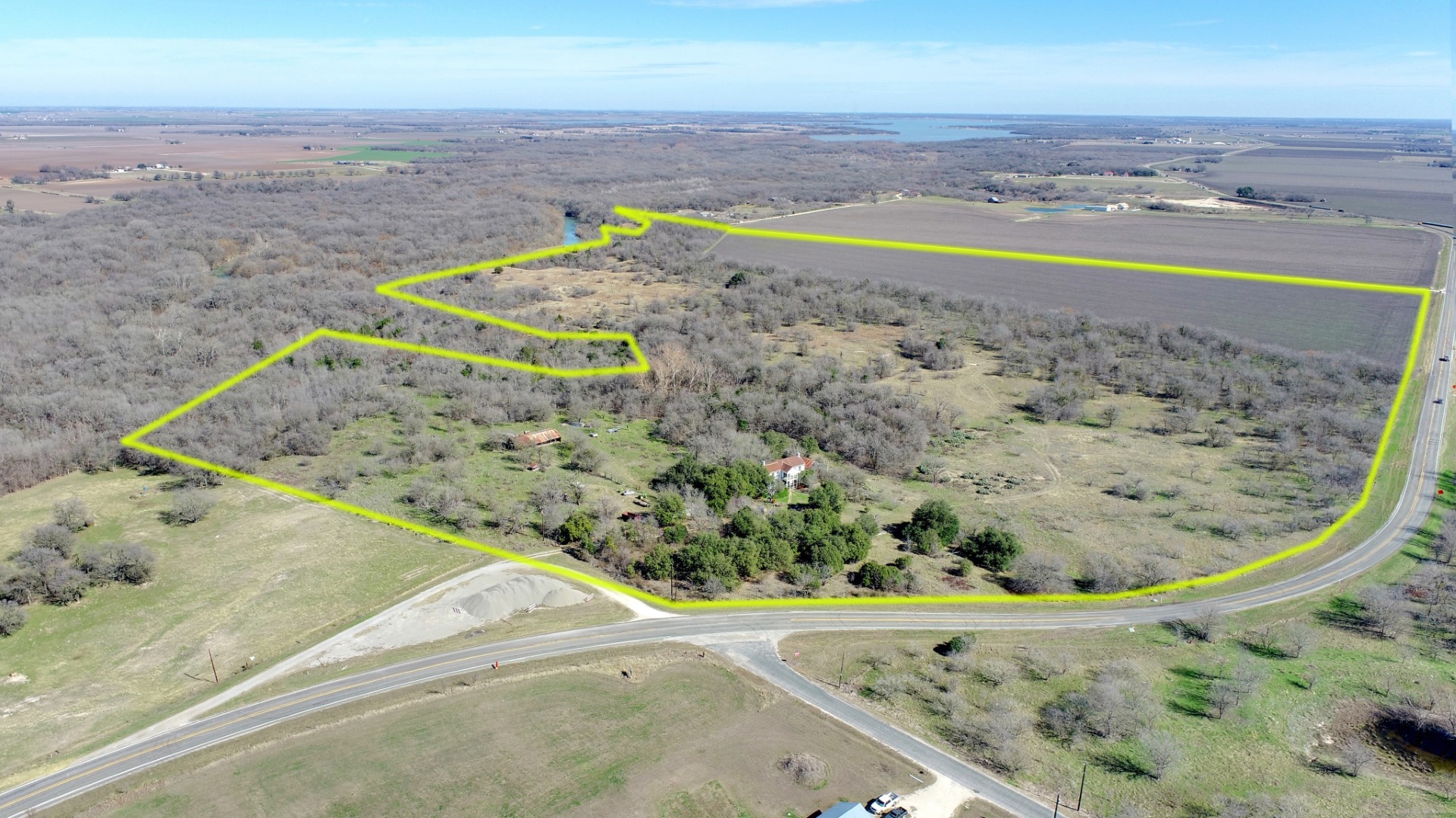 McFadin Farm

SOLD! | 74.9 Acres | Unrestricted
901 FM 1331 Circleville, Williamson County, TX
Texas History • Investment • Buy & Hold
SOLD – A TRUE opportunity to purchase a real piece of Texas history. The 74.9 acre McFadin Farm in Circleville, Texas is located between Taylor and Granger, just off Hwy 79. As one of the first settlers of Williamson County, David McFadin came to Texas in 1828 and was among the 783 brave men who fought with Gen. Sam Houston's army in the Battle of San Jacinto in April 21, 1836. In 1848 Mr. McFadin built the home that is now on the property, which is the oldest home in the Williamson County. Behind the home, along the San Gabriel River, Confederates camped during the Civil War. The home was recorded as a Texas Historic Landmark in 1965. An incredible amount of history to be told about this property! Follow link below.
The property is roughly 29 acres of level cultivated land and 45 acres of sloping native pasture land with 2300'+/- of FM 1331 road frontage. The property unrestricted and has no floodplain. The land between the McFadin Farm and the San Gabriel River is owned by the Corp of Engineers. The home needs extensive repairs.
Property Description
2300'+/- of public maintained FM 1331 road frontage.
No known deed restrictions.
Per WCAD only the cultivate area appears to be ag exempt.
No Zoning.
No floodplain per MapRight FEMA maps.
Texas Historic Landmark home built in 1848 (per WCAD) by David McFadin.
Home was used as a 3 bed, 1 bath, 1 living with two fireplaces and screened back porch and second floor balcony.
Exterior and interior stone walls are said to be 27″ thick.
WCAD shows square footage of home at 2548 sf.
An active spring behind the home is where confederates camped during the Civil War.
Water meter to property supplied by Jonah Water.
Oncor electrical service.
Existing septic system on property in unknown condition.
The cultivated area is level while the native pastures has a varied topography.
Fenced for livestock.
The cultivated area is currently under a farming lease that ends at the end of each year.
Black fertile soil.
Abundant wildlife.
In Taylor ISD.
2020 property taxes: $6,997.00
Misc. Information
The small strip of land between the McFadin Farm and the San Gabriel River belongs to the Corp of Engineers. An gate on the property allows access to the river.
Per seller, there may be state funds and local Williamson County funds with the historical societies that can be applied towards a renovation of the house.
All minerals owned by seller shall convey to buyer.
Seller discloses two cemeteries. The McFadin Cemetery is bordered on three sides by the McFadin Farm. Per the seller a second cemetery is west of the McFadin Cemetery.
2019 TxDOT traffic count on 95 near FM 1331: 9,946 vehicles per day.
Taylor reached it's highest population of 17,779 in 2021. Spanning over 18 miles, Taylor has a population density of 967 people per square mile. The average household income in Taylor is $68,363. The median rental costs in recent years comes to $931 per month, and the median house value is $158,400.
Location
Address: 901 FM 1331, Circleville, TX 76574
6 minutes to Taylor, 18 minutes to Hutto, 19 minutes to Toll Road 130 in Georgetown and 24 minutes to I-35 & Hwy 29 in Georgetown.
****No one shall enter the property without approval and all buyers must be accompanied by their agent or broker.****
Interactive Aerial Map
Contact us about Williamson County TX Ranches & Land for Sale