Helpful Information for Ordering a Texas Land Survey
Posted by Don Honeycutt on Monday, September 1, 2014 at 8:14 AM
By Don Honeycutt / September 1, 2014
Comment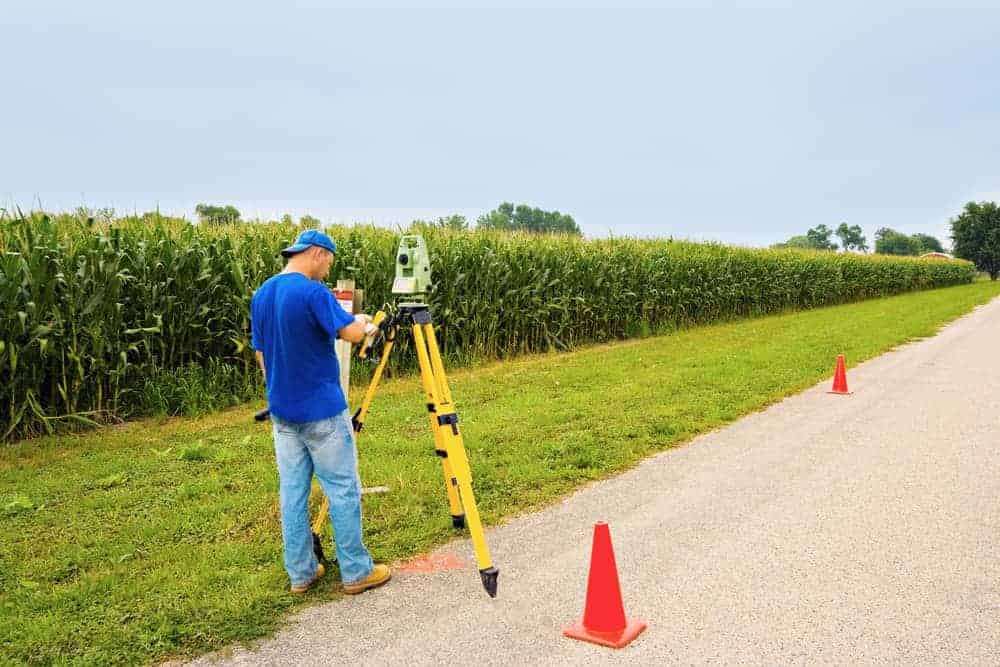 Please note: Longhorn Realty is not a surveyor. This is merely a land related article. We are a real estate brokerage that can help you with buying and selling.
Helpful Texas Land Survey Tips

A land survey should be provided for all Central Texas real estate transactions. Older, seller provided surveys may need to be re-certified (updated). When re-certifying, the surveying company that originally stamped the survey has to be the one that re-certifies the survey, if not a new survey would be required.
Who pays for a survey in a Texas real estate transaction is always negotiable. It can usually make sense for the seller to pay for one so if the transaction doesn't go through the seller will have a survey ready to go on their next deal. But it can be negotiated that a buyer pays for a survey and then is reimbursed by the seller if the deal falls through. There's several ways to do this. If a seller does not have a survey to start with I usually encourage them to get one prior to marketing their property as it helps expedite a transaction during the closing process.
Land Sellers Guide • Choosing the Right Land Broker • Tips to Get your Land Ready to Sell
Ordering a Survey
A survey can be ordered by the buyer, seller, lender or title company. Always consider how long it takes to get a survey completed and let the surveyor know your closing dates.
When ordering a new survey it's always smart to let the surveying company know of any concerns you may have regarding the property or if there are specific items you want shown on the survey. Here's some examples of items a person may want to make a surveyor aware of and/or items to have addressed on the survey:
Boundary line disputes.
Show floodplains. (I personally thinks its best to show floodplain on every survey)
Show any and all encroachments.
Show homes, barns and all structures.
Show access or utility easements.
Be sure to your title commitment is incorporated in to the survey.
Types of Land Surveys
The most common surveys used are mortgage surveys for homes in residential neighborhoods/subdivisions and boundary surveys used for acreage properties. The list below contains many types of surveys that can be used for a variety of property types and situations.
Boundary Surveys are used to establish the true boundaries of a property. Through previously recorded markers and the establishment of new landmarks, a surveyor will establish the true boundaries of a property and then mark the corners and lines of the plot, using markers such as iron rods, pipes or concrete monuments in the ground, or nails set in concrete or asphalt.
Mortgage Surveys are simple surveys that determine land boundaries and building locations. They are usually required by title companies and lenders when they provide financing to show that there are no structures encroaching on the property and that any structures on the property meet current zoning and building codes.
Topographic Surveys are land surveys that locate natural and man-made features. For example, buildings, improvements, fences, elevations, land contours, trees and streams. These are then measured for their elevation on a particular piece of land, and presented as contour lines on a plot.
ALTA/ASCM Survey is a land survey made for the Title Company/Lender which meets the specifications and standards of the American Land Title Association and the American Congress on Surveying and Mapping. ALTA surveys are based on a current title commitment and include the location of buildings, visible improvements, flood zones, easements and other items.
Subdivision Surveys are for the purpose of subdividing large tracts of land into smaller tracts, or previously undeveloped areas of land into lots, blocks, streets, parks, etc., all in accordance with the laws and ordinances established by the local and state governing agencies.
Construction Surveys are performed on a construction site to control positions, dimensions and configurations for all site improvements specified in the construction plans throughout the course of the project. This type of surveying would include utility staking, site grading, layout of structures or buildings, and layout of streets and curbs.
Location Surveys are boundary surveys with the additional location of all the interior improvements.
Site Planning Surveys uses a boundary and topographic survey as a base to design future improvements. It can be a design for a house, a residential subdivision, a store, a shopping center, a new street or highway, a playground, or anything else.
Geographic Positioning Surveys (GPS) use portable receiving antennas to gather data transmitted from satellites which are used to calculate the position of the object being located on the surface of the earth. The receiving antennas can be miles apart and still obtain very accurate data. GPS surveys are used to establish coordinate control points for the State Plane Coordinate Systems, large boundary surveys, and subdivision surveys. It can also be used to collect data for Geographic Information Systems / Land Information Systems (GIS/LIS), such as the location of streets, homes, businesses, electric, phone & gas utilities, water & sewer systems, property lines' soil & vegetation types, water; courses, etc. This data can be used in future planning, preservation and development.
Right-of-Way Surveys are performed for the purpose of laying out an acceptable route for an easement or right-of-way for a road, pipeline, utility or transmission line. This survey would include the establishment of all boundary line and road crossings by the line along its route.
View Texas Land, Farms and Ranches for Sale
Contact us about Texas Ranches & Land for Sale