Tips for getting your Ranch or Land ready to Sell
Posted by Don Honeycutt on Saturday, October 7, 2017 at 9:42 AM
By Don Honeycutt / October 7, 2017
Comment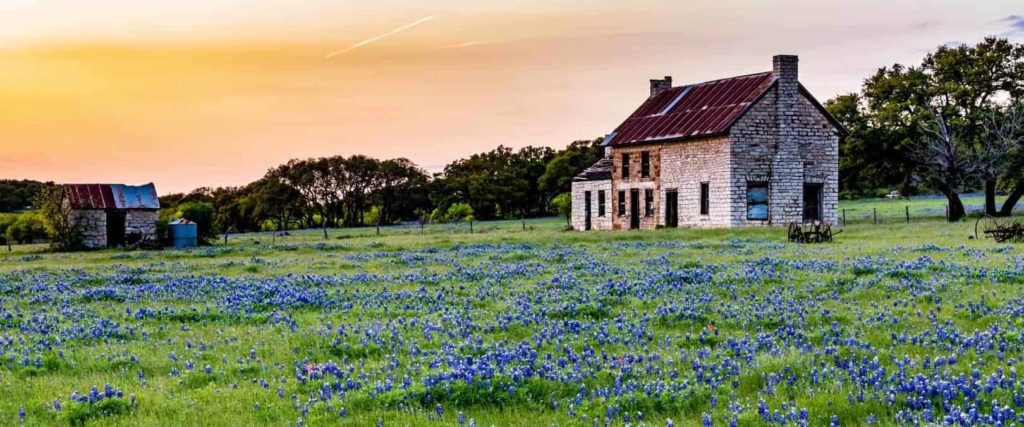 How to get your Land or Ranch Ready to Sell

Are you considering selling your land or ranch? First, contact Longhorn Realty, second you may want to consider some of the tips below to get your ranch or land ready to sell.
Spring can be one of the best times of year to market a land property. The Texas landscape looks it's best when the wild flowers have bloomed, trees have new leaves and the grass is green. If we've had our usual spring showers the stock ponds are full and creeks are flowing. But of course land sells year around so waiting for spring is not always necessary.
Not everyone has access to the equipment mentioned in the tips below and in some cases it's beneficial to hire someone to get the work done for you. Hiring someone makes sense if it increases your return on the property. A clean presentable property that doesn't look like a project will always bring better offer prices.
Make sure buyers have easy access to all areas of your ranch or land so they can thoroughly view the property! This one is huge. Generally half a day with a chainsaw and loppers can open up roads and paths so buyers can easily get around. No one likes belly crawling , getting swatted in the face with branches or getting their vehicle destroyed trying to view a property.
Access issues Part 2. Be sure potential buyers can enter on your property, tour only on your property and exit your property without having to use an adjacent property . Cutting through another property to get to your property can be confusing to buyers, thus making it harder to sell. So if you have your own road frontage or easement access be sure its functional so you keep buyers only on the property you're selling.
Get rid of your junk and trash! Trash, metal piles, old fence wire, old vehicles, old appliances, etc can be an eye sore. Also pick up yours, your friends and family's beer cans and shot gun shells too.
I understand some things are too good to throw away such as pipe, gates, lumber, tee posts, leftover rock or bricks, old implements, certain old vehicles, equipment, etc. But you can stage things in an orderly manner. Designate an area to stage your "good stuff". Stack it, pile it and arrange it like you had a plan. Do all of that in an area that isn't going to be seen as easily by buyers viewing the ranch. Behind a barn would be ideal, up front by the entrance, not so much.
If you still have brush piles from when you cleared the property years ago, you may be at the mercy of the county "burn ban" to get rid of them. If you're considering selling your property you really need to make these brush piles disappear. Fall is a great time to burn, if you can, so that your burn areas will grow over in the spring before you list your property. If you have a sizable property that warrants a drone video there's nothing worse than filming a bunch of brush piles!
Not everyone is going to have access to a tractor and shredder but nothing makes your pasture look better than having it freshly shredded. The new grass growth comes back extra green and really makes a huge difference on the appearance of your ranch. The wildlife will thank you as well!
Get your fences in shape! Fix your loose and broken wires, add and replace posts. Make sure you can operate your hot wires without getting fried! Make sure water gaps are set from the last heavy rain. If you really want to Taj Mahal out your fence line clear out all the brush. If you do this once a year it really never gets out of hand. If you wait till you're getting your property ready to sell it's probably going to be a bigger job. If some boundaries don't have fencing it's really helpful to have the corners and boundarys marked with "T" posts or stakes.
Most buyers are mesmerized by views and water. Knowing this, make sure your best view spots, creeks, tanks, river and lake areas are looking great. This will be one of the first places buyers will want to go. Clearing trash and limbs along with some mowing and trimming will go a long ways to making this area look nice. A good land professional will want to spend a lot of time there with potential buyers.
If you have trailers, RVs, equipment, implements and so on, line them up, square them up and make it look like you're a neat freak! Trust me on this, it does make a difference. And once again, don't do this at the entrance!
If your property is so densely covered with trees, weeds, vines and overgrowth that it's like a wall that you can't penetrate you need to consider getting some clearing done. It's likely if buyers can't see a property they're not going to buy it. At a minimum provide some walking paths. Cedar breaks can be impossible to get through so consider opening these areas up.
A ranch that looks clean, is organized and well cared for will pay big dividends. The goal is to minimize the buyers "to do" list on your property. A buyer will use their "to do" list as ammunition to justify a lower offer price, so make that list as small as possible!
View Texas Land, Farms and Ranches for Sale
Contact us about Texas Ranches & Land for Sale