Cow-Calf Operation Basics
Posted by Don Honeycutt on Friday, April 7, 2017 at 9:26 PM
By Don Honeycutt / April 7, 2017
Comment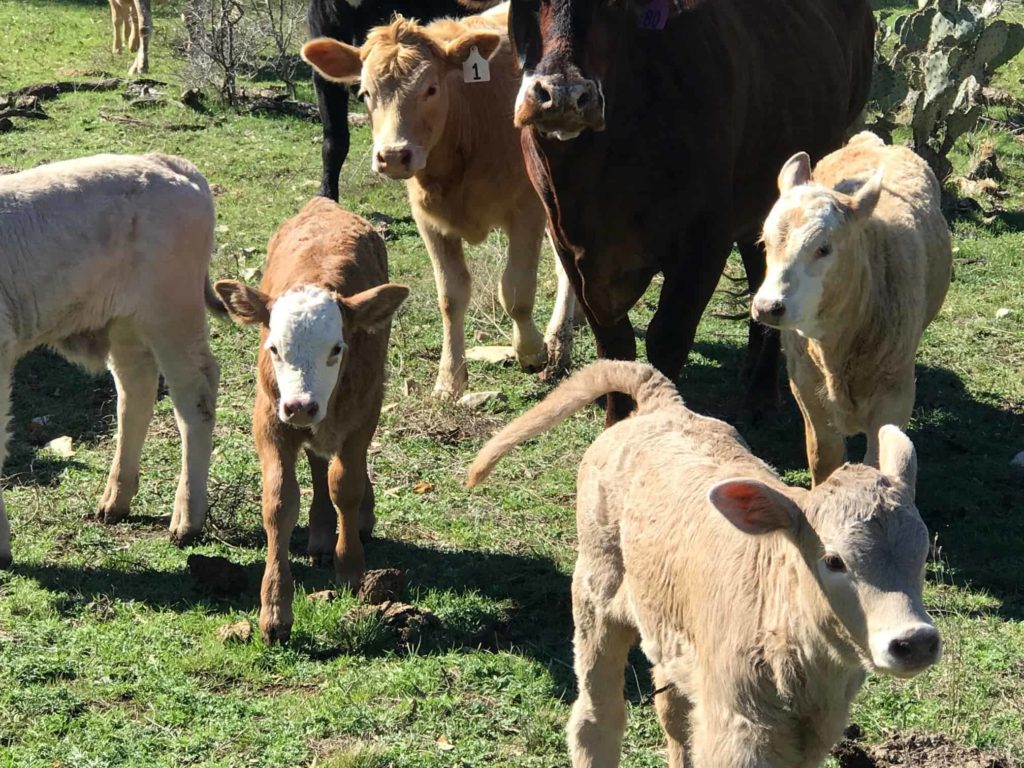 Ready to Start a Cow-Calf Operation

A cow-calf operation is an excellent way for a ranch owner to generate income and at the same time maintain their ag exemption. A cow-calf operation is a ranch operation where cows and bulls that are bred to produce calves. Calves are often raised and sold to the beef industry. Considered a more conservative type of cattle operation, a cow-calf operation is made up mostly of smaller operations that can range from anywhere to 10 herd cows and up.
There's basically two types of cow-calf operations. A commercial operation and a purebred (seedstock) operation. A commercial operation generally involves cross-bred cows that are bred to produce calves that are mainly for the stocker market or feedlot. Commercial operations can also have cows of the same breed, but most are not purebred cows. A stocker operation graze weaned calves until they weigh as much as 900 pounds, and then market them to the feedlots. A feedlot raises calves until they weigh 900 to 1,400 pounds and market them to packer operations. Most new cow-calf operations normally start off as a commercial operation to learn about weaning calves, calving cows, marketing calves, selecting cows and bulls and replacement heifers, before they decide to go into the seedstock or purebred business.
Land Sellers Guide • Choosing the Right Land Broker • Tips to Get your Land Ready to Sell
Purebred or seedstock operations often produce registered breeding cattle which are subsequently resold back into other purebred/seedstock operations or to the commercial cattle producer. Getting started in your purebred operation your first concern will be the initial investment into the base herd of purebred cattle. Since the genetics are very important, purebred cattle are more expensive than commercial animals.
Its important to manage your breeding and calving season and how long you expose your cows to bulls. A mature bull can usually service up to 35 to 45 cows. With younger bulls that number is less. Normally a 60 to 90 day breeding and calving season works best which allows herd health to be managed more efficiently and provides a more uniform calf crop.
Lastly its important to know your market and your local livestock auction facilities. There may be greater profit in selling larger groups of calves that are similar in size and color. Prices can differ by weight of calves so it good to keep this in mind. Also, prices may fluctuate throughout the year so you'll need to consider seasonal pricing when making the decision on when to take calves to the auction barn.
Start your Search HERE for Texas Land or Ranches!
Contact us about Buying and Selling Texas Land & Ranches